Habari Gani - Imani!

This is a Kwanzaa Greeting - on the last day of that festival and the first of a new year.

A good to time to send all of you beautiful families the best of love - to your wishes and wants for the year ahead.

The first part of the Kwanzaa greeting, 'Habari Gani', means in Swahili, 'What is the news?', the second 'Imani' is a call back to the principle of the day, which is Imani or 'faith' - today.
In this spirit, I would also wish that you can hold fast to your own inner faith for guidance in all times - and that it sees you through in the ways that you want and imagine.

Wishing also that we are able to move ahead in faith, with courage to do what serves us, our families and communities and the world in 2022.

You can Find out more about Kwanzaa here if you would like.
As you may know, it is a festival that was created as an Afri-centric 'alternative' to Christmas - but many who observe it will often celebrate both - and more these days.

Once again
Habari Gani
...

Imani!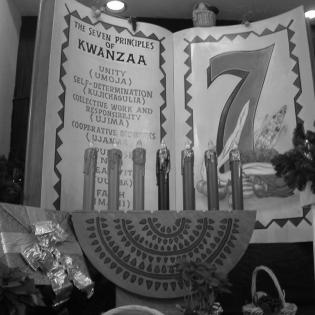 Hope you have been able to enjoy each other over the holidays, through all the festivals of Light - and that you continue to do so into a Happier New Year.

Love and Best Wishes
Rob